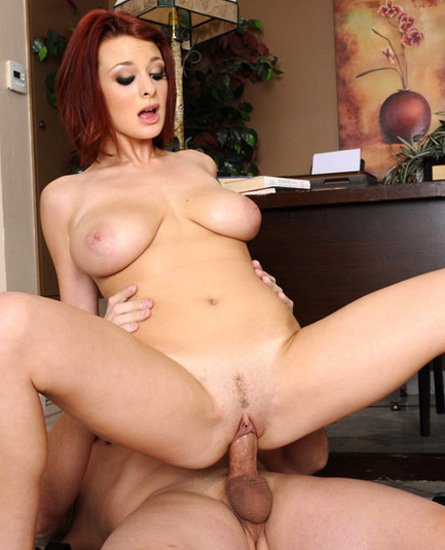 Jessica Robbin is a hotty, she's got nice big natural tits and she loves to tease the guys in the office with her hot body. But one of the bosses realized she's not all that innocent, and after checking some hidden camera video, they find out she's been taking money from the petty cash:
She and her big natural tits have been caught on video type pilfering petty cash from her workplace, and now the loss prevention manager is telling her she's gone. The redheaded sexpot can't afford to lose her job, so she tries the settle the issue another way … by blowing the officer right there in her office! He tries to back away, but Jessica's big fat tits in his face keep pulling him back. Will she get out by getting him off?
All I know is that she puts full effort into sucking and fucking her way out of this problem, really working it hard and making it worth his time to not take her in, and instead to take her in the office! Who knows, if she's bad again, maybe he will have to check her virgin ass too!
Download the full scene at Naughty Office – HD office fuck videos at their best here!